Bobby Ball: Lytham statue to capture 'iconic' braces twang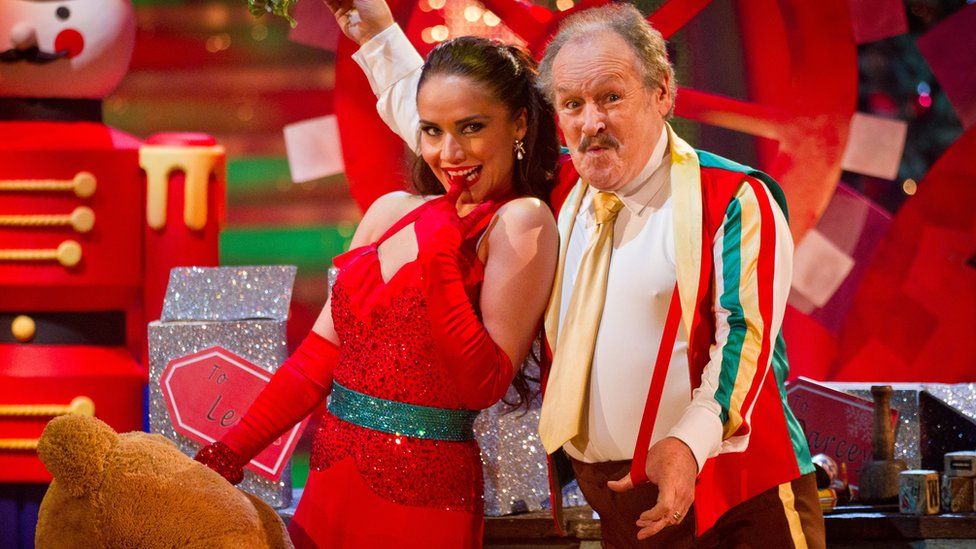 A statue of comedian Bobby Ball which is due to erected in the town he called home for 25 years will capture the "iconic" image of him twanging his red braces, its sculptor has said.
A bronze of him has been commissioned to stand in Lytham, where he lived.
Sculptor Ben Twiston-Davies said the statue of the Oldham-born comic will be "larger than life" to "mirror his joy".
Ball made his name as one half of a double act with Tommy Cannon in the 1970s and 80s and would famously pull on his signature braces while saying his "rock on Tommy" catchphrase.
"He had such a firecracker personality and his vivid visual look makes him a great subject for a statue," he added.
Ball's widow Yvonne, who has previously said the comedian used to joke with her about having a statue made in memory of him in Lytham, said she had been "ecstatic" to help the artist precisely define the statue's features, which had included making sure the gap in his teeth was the right width and his moustache was the right length.
She told BBC Radio Lancashire that more than £30,000 has been raised to fund the sculpture, which will stand in the town's Lowther Gardens.
"No pressure on Ben, but he needs to do a good job," she added.