Afghanistan: Former interpreter fears for family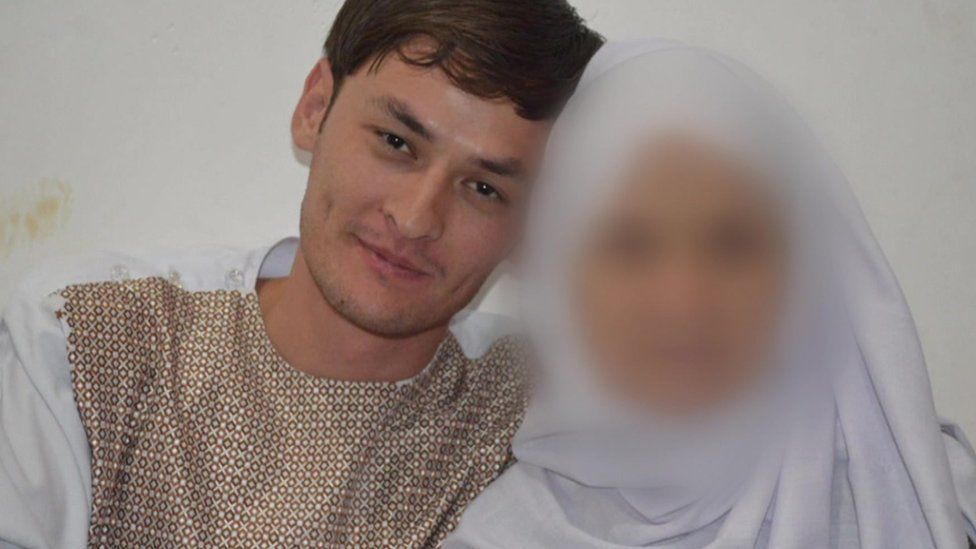 A former British army interpreter has said he is frightened for his family who are still in Afghanistan.
Mohammed, 27, escaped to Lancaster in July before the Taliban took over his home country where his mother, cousins and brother are living.
Mohammed said the Taliban would show "no mercy" to those with connections to foreign forces or the government.
The father of one served as a translator for the British and US Forces before resigning in 2018.
He said he saw the situation worsening for some time as the Taliban took over big cities.
Mohammed applied for resettlement in April and travelled to England with his wife and child, but other family members remain in Afghanistan.
"The Taliban are already in the town and are asking for people who worked for the government or foreign forces.
"They are looking for their targets," he said.
Thousands are desperately trying to flee via Kabul airport in a race against time before foreign troops depart.
Armed Forces minister James Heappey warned it was likely that UK and other foreign troops would have to leave before the last American airlifts.
"Nobody expected Afghanistan to fall so quickly," Mohammed said.
"We were trying to be optimistic but everyone thinks it is not going to have a good ending.
"When the forces pull out it is going to be a big challenge for Afghans," he added.