Covid: Blackpool taxi driver shortage blamed on pandemic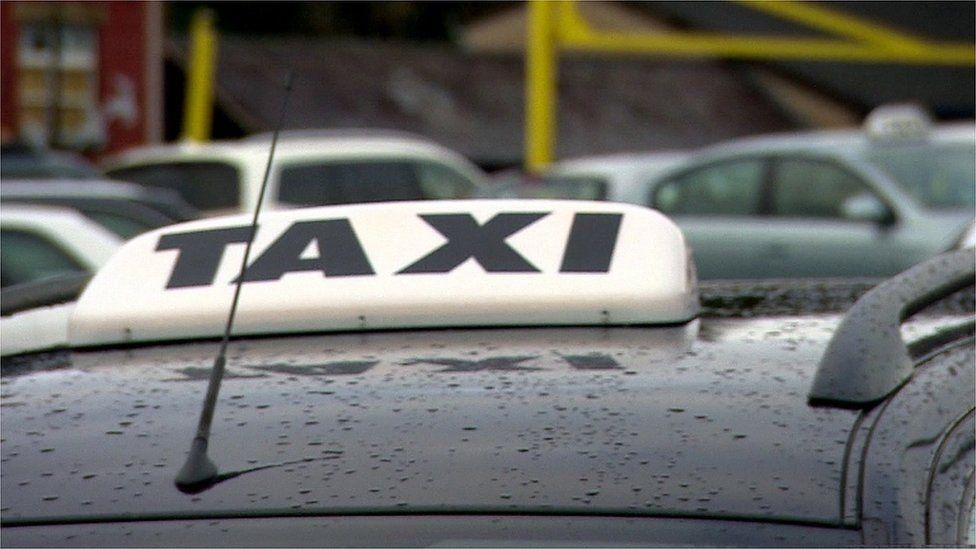 A Blackpool taxi firm said it had lost 200 of 500 drivers on its books as many quit to take jobs as delivery drivers during the pandemic.
Firms in the resort are now offering bonuses to attract new night drivers.
They also said long queues caused by shortages had resulted in anger and abuse by late-night revellers.
The council has employed taxi marshals to control queues and has introduced new measures to make it easier for firms to recruit new drivers.
Dee Grant, a director of C Cabs, told the Local Democracy Reporting Service all of the resort's taxi firms had lost a lot of their night drivers during the Covid pandemic.
While restrictions have eased and the night-time economy has opened up, many night drivers have not returned to the industry.
"While there was still work for day drivers, the night drivers moved on to jobs with Amazon, Tesco and the like," said Ms Grant.
She added that longer queues caused by driver shortages had caused some late-night revellers to get angry, particularly as in Blackpool "they've been used to getting taxis easily".
She said: "It's also been difficult for our office staff getting abuse from people who are waiting."
Ian Wharmby, managing director of Black Tax, said: "A lot of drivers left last year because there was no work and they have other jobs and are not coming back."
He said taxis had stopped going down Queen Street after one was attacked and had a window smashed a few weeks ago.
"Some security has been put on Queen Street but we have stopped cabs going down there," he said.
The taxi companies have called on Blackpool Council to relax rules for applying for a taxi licence.
John Cutler, managing director of Premier Cabs, said recruitment was "difficult" and "more consultation" was needed with the trade by the council.
A report by Blackpool Council's licensing service said the two biggest operators in the town were reporting evening driver resources were 50% down on pre-pandemic levels.
The council has agreed new drivers can apply for a one-year licence for £90, instead of requiring a three-year £250 licence, and has suspended a three-day training course for new drivers which can cost up to £380 "while the wider policy review is under way".
Related Internet Links
The BBC is not responsible for the content of external sites.