Preston photographer snaps every launderette in home town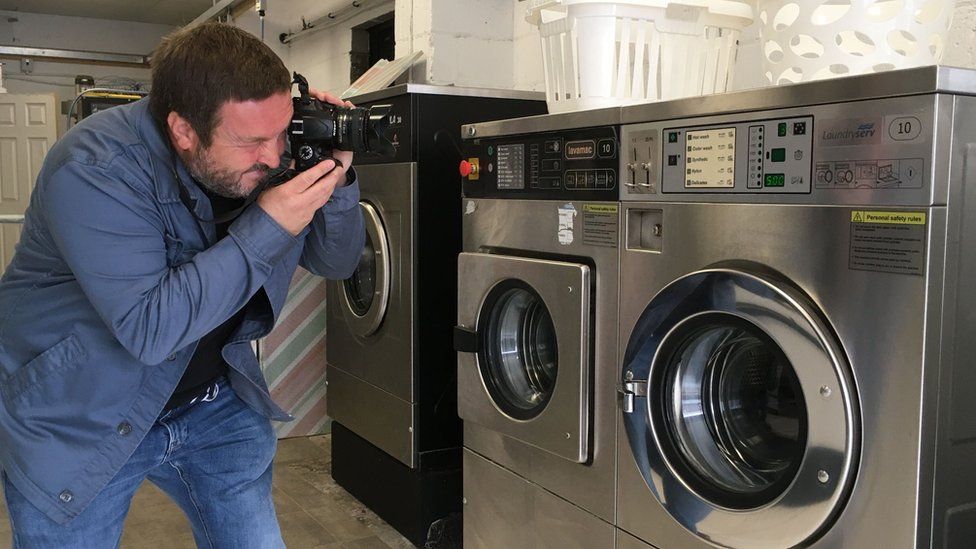 A photographer fascinated by launderettes has spent 18 months taking pictures of every one in his home town.
Joe Gudgeon's documentary-style collection was inspired by fond memories of childhood visits to a Preston launderette.
The 46-year-old said "the smell and sounds" of the launderette had stayed with him.
He said they were not just somewhere to wash clothes but "a social hub where some people go to have a chat".
The former graphic designer said he was captivated by launderettes since his mother took him to one in Plungington.
He said he loved "the quirky noises" from the machines and "the great characters" in the launderettes in Preston.
"I like the starkness of the machines, too."
Mr Gudgeon said he captured the "good and the bad" in his photographs and would not "shy away from anything".
Some of the businesses featured in his collection have since closed down following coronavirus lockdowns.
More of Mr Gudgeon's work, images of Preston's social clubs and pubs, is being shown at the Harris museum until 2 October.
Related Internet Links
The BBC is not responsible for the content of external sites.