Fisherman's Friend tycoon leaves £41m to hometown Fleetwood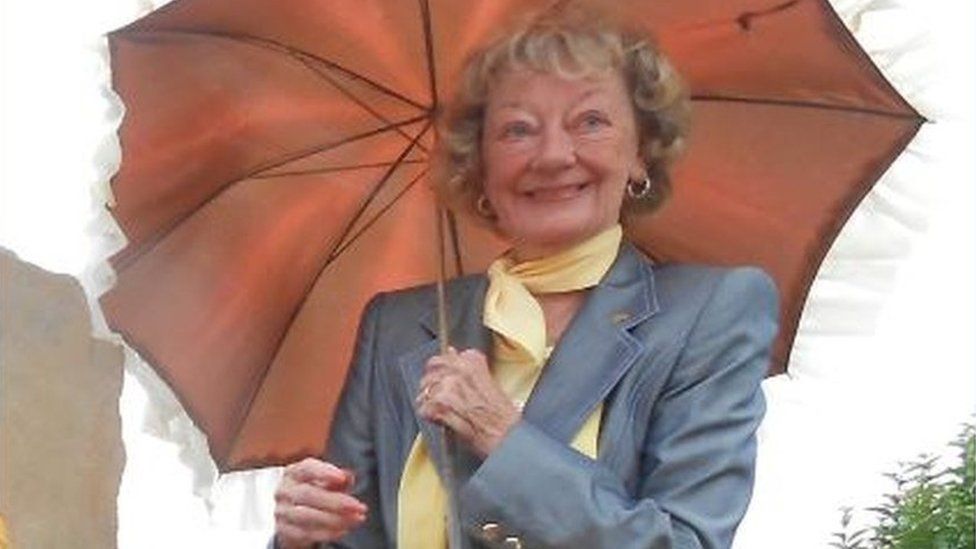 A coastal town has received a £41m donation from a woman who was involved in the success of Fisherman's Friend cough sweets.
Businesswoman Doreen Lofthouse, who died in March aged 91, has left her fortune to a charity that aims to develop her Fleetwood hometown.
Since the 1990s, Mrs Lofthouse and her family have given millions of pounds to community projects in Lancashire.
Fleetwood Town Council described the donation as "unbelievable".
A total of £41.4m was bequeathed to the Lofthouse Foundation, which was set up by Mrs Lofthouse and her family in 1994 to revitalise the town.
Since then, the family business has grown to produce about 5 billion lozenges a year, the firm says.
The current typical look of the sweets is based on the buttons of a dress worn by Mrs Lofthouse, who married one of James Lofthouse's descendants.
Known as "the mother of Fleetwood", she helped spread the word of the menthol and eucalyptus lozenges around the world in the 1960s.
She was also remembered by her many contributions over the years, including helping to fund floodlights at the local football club, a lifeboat for the RNLI and public artworks such as the "welcome home" statue for the families of fishermen.
She was later awarded an MBE and an OBE for her charity work.
Fleetwood Town Council's vice chairman Mary Stirzaker told BBC North West Tonight that Mrs Lofthouse was "an incredible woman" and that it was "overwhelmed by the generosity".
"It is an unbelievable amount of money," she said.
"We are hoping the foundation works alongside us to identify projects that will benefit the town for years to come.
"We have got to keep Fleetwood on the map. I hope that this brings more visitors to our town."
Related Internet Links
The BBC is not responsible for the content of external sites.