Child school exclusions decrease in Leeds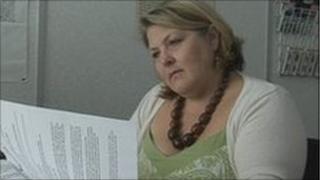 The number of children excluded from Leeds schools fell by 14% last year, according to figures.
Statistics from the Department for Education are similar across the whole of the Yorkshire and Humber which has seen an 8% decrease.
The figures are for exclusions from primary and secondary schools, comparing 2008/09 with 2007/08.
Leeds councillor Jane Dowson said the figures were pleasing but more needed to be done in the future.
The councillor, who is executive board member for learning at Leeds City Council, said: "One exclusion is one too many really, and we would hope to better the figures year on year."
She said: "When you look at the children and their backgrounds there is still a disproportionate number of children with special needs and on free school meals who are excluded either temporarily or permanently.
Bad behaviour
"It is something we have to work on because it is a bigger issue than just education."
The Department for Education revealed large numbers of young children in England were still being suspended for bad behaviour.
The most common reason for exclusion was persistent disruptive behaviour, which accounted for 29.6% of expulsions and nearly one in four (23.3%) suspensions.