Shake-up proposed in Leeds council homes letting rules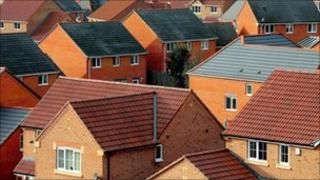 A shake-up of Leeds City Council house letting rules is being proposed to favour local people who have been on the waiting list for a long time.
Homes are let on the basis of "housing need", meaning someone with a high need will be prioritised ahead of those who may have been waiting a long time.
The changes could see up to 25% of homes let to those waiting the longest and who have a connection to the area.
The remaining homes would still be let to people with a high need.
Other proposed changes include giving preference to families living in overcrowded accommodation and penalise people who deliberately worsen their circumstances so that they can get a council home.
Councillor Peter Gruen, Leeds City Council executive board member for housing, said: "The changes would help local people who have been waiting a long time for a home, those who are in overcrowded conditions, and those who have children.
"They would also allow us to take action against those who try to play the system.
"These proposals will make the letting of council homes fairer, while ensuring that we continue to help those who are most vulnerable."
The proposals will be considered by the council at a meeting on 13 October.