Leeds residents win right to keep Royal Park Primary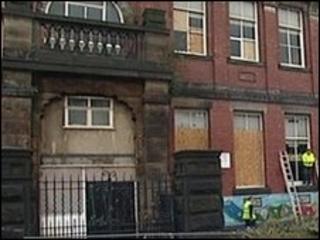 A group of residents in Leeds have won the right to keep a former primary school which closed six years ago for community use.
The decision by Leeds council requires residents to raise the necessary funds in nine months to refurbish Royal Park Primary in Hyde Park.
The school was closed in 2004 and needs costly refurbishment work.
Three bids to buy the school were made but the council has agreed a deal with the Royal Park Community Consortium.
In November 2009, the council invited best and final offers for the property on the condition that it would be fully refurbished and restored within two years.
Bids were received last March but the council accepted a request from the community consortium that it be allowed more time to develop its plans.
Councillor Richard Lewis said: "We recognise that the former Royal Park School is a much-loved building and that the extent to which it is made available for community use is a concern for residents.
"That is why we are doing everything we can to bring it back into community use and secure its restoration for future generations.
"I am pleased to report that the Royal Park Community Consortium will have a nine-month period to secure funding and the council will provide help where possible."