Leeds council probes contract conflict of interest claim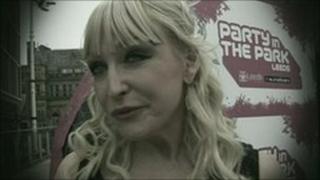 A Leeds City Council boss has been investigated over hundreds of thousands of pounds worth of council contracts awarded to a company she owns.
The contracts were handed to event security company Controlled Space Ltd, which is owned by the council's head of events Sylvia McCann.
Ms McCann said she played no part in the tendering process.
The council has confirmed that Ms McCann is to leave the authority at the end of the month.
Controlled Space has provided security for events such as Leeds Party In The Park and Leeds Pride, dating back to when the company was set up in 2002.
'Not suspended'
The council's investigation was started after concerns were raised about a "perceived conflict of interest".
A spokesman said: "The council has investigated issues raised regarding Ms McCann and is looking at whether any lessons can be learned.
"She has never been suspended. However, we have agreed with Ms McCann that she will leave Leeds City Council at the end of the month."
The council said Ms McCann, who has been on long-term sick leave, declared her involvement with the company from the outset and there was no evidence she had any involvement in the tendering process.
But the council added it "could be argued" that she was able to influence the number of security staff employed.
Ms McCann said: "In accordance with Leeds City Council policy I disclosed my role at Controlled Space Limited to Leeds City Council and I have not participated or had any involvement in any dealings between Controlled Space Limited and Leeds City Council.
"A settlement satisfactory to both parties has been agreed and it is a term of the settlement that no further comment be made."
Joe Grinion, managing director of Pro-Tech Security, said his company tendered for the same council contracts.
He added: "Sylvia McCann being an employee of the local authority and being involved at a senior management level of a competitor, that describes major conflict of interest."
The council said Pro-Tech Security had failed to win the contracts because they "failed to meet the council's requirements on provision of information".