Sculptor Barbara Hepworth's Wakefield heritage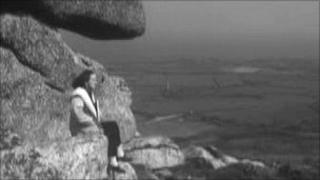 A new £35m art gallery celebrating sculptor Dame Barbara Hepworth is open in Wakefield, West Yorkshire.
Hepworth was born in Wakefield in 1903 and was a contemporary of Henry Moore, born in nearby Castleford.
They were among the most highly regarded sculptors of the 20th Century.
Hepworth's father, a civil engineer for the West Riding County Council, took her on car journeys all over the county as he travelled for work.
Those trips over the landscape were to have a lasting effect on her work.
In a 1961 BBC film about her she said: "I remember moving through the landscape with my father in his car and the hills were sculptures, the roads defined the forms.
"This sensation has never left me. I, the sculptor, am the landscape."
She and Moore attended Leeds School of Art in 1920-21.
Hepworth was awarded a West Riding Scholarship for one year's travel abroad in 1924.
She based herself in Florence and studied Romanesque and early Renaissance art and architecture in Tuscany.
By 1943 her first retrospective exhibition was being held at Temple Newsam in Leeds.
Exhibitions followed the next year at Wakefield City Art Gallery and in Halifax.
In 1949 she opened her famous studio in St Ives, Cornwall, that was to be her artistic base for the rest of her life.
She was made a CBE in the New Year Honours list for 1958.
Dame Barbara died in a fire at her studio in 1975.