Woman sexually assaulted in Leeds prompting police appeal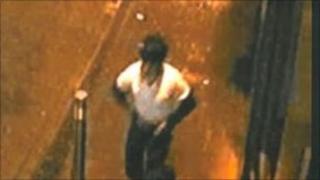 A 22-year-old woman has suffered a serious sexual assault in Leeds.
The woman was grabbed by a group of men as she turned into Fish Street, in the city centre, at 0145 BST on Monday.
She was then dragged into a doorway and seriously sexually assaulted by at least one of the men, who then left in the direction of Briggate.
Det Supt Paul Taylor said: "Incidents of this nature are very rare." Police appealed for witnesses or anyone with information to come forward.
Det Supt Taylor said: "I am appealing to any other lone woman who may have been approached by this group of possibly four males to contact police as soon as possible."
The woman had been in the HiFi club earlier in the evening and on leaving was approached by a group of men making suggestive remarks.
She ignored them and walked towards Vicar Lane to get a taxi.
Det Supt Taylor also appealed for the men who may have been involved in the initial assault but not the serious sexual assault to come forward.