Millgarth Police Station in Leeds burgled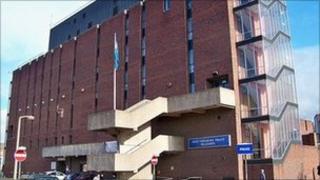 A police station in the centre of Leeds suffered damage after a burglar got into the building during Thursday night.
A spokesman for West Yorkshire Police confirmed the incident at Millgarth Police Station, next to the city's busy central bus station.
The spokesman said a personal item of clothing had allegedly been taken and there had been some damage.
An 18-year-old man had been arrested on suspicion of burglary.