Terry O'Neill's exhibition opens in Leeds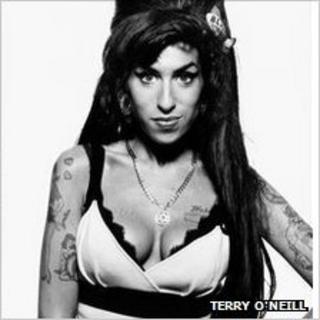 A renowned photographer who has chronicled the lives of stars for 50 years is to open an exhibition of his work in Leeds.
Terry O'Neill: 50 Years at the Top, hosted by the Leeds Gallery, displays 40 of his showbusiness photographs.
His pictures of Frank Sinatra, The Beatles, Bruce Springsteen and Amy Winehouse adorn the gallery walls.
Mr O'Neill will attend a private viewing of the exhibition which opens to the public on Thursday.
His pictures have featured in Vogue, Paris Match and Rolling Stone.
Born in the east end of London, he began his photographic career on the Daily Sketch.
Many of his photographs are displayed in the National Portrait Gallery.
Terry O'Neill's pictures are the first exhibition at the newly-opened Leeds Gallery in Munro House.
The large Victorian building was formerly offices but is being developed into an arts centre with studios and work spaces.
The gallery's Matthew Andrews said: "We want to bring work to Leeds that wouldn't always come here but we will be supporting local artists too."
The exhibition is open Monday to Saturday (10:00-18:00 BST) from 15th September.