Pair bailed over Bradford boy's decomposed body discovery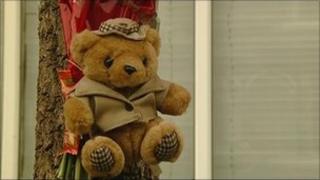 A woman and a man arrested after the decomposed body of a young boy was found at a house in Bradford have been released on bail.
The 41-year-old woman, understood to be the boy's mother, and a 22-year-old man, were held following the discovery at the house in Heaton on Wednesday.
The body is believed to that of a three-year-old boy who is thought to have been dead for some time.
The pair have been released on bail pending further inquiries, police said.