West Yorkshire Police launches non-urgent 101 number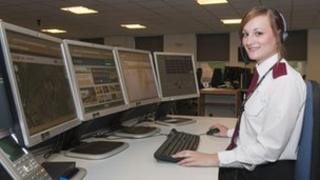 A non-emergency police telephone number has been introduced to be used across West Yorkshire.
The new number, 101, is to be used to report a crime that has already happened, ask for crime prevention advice or give the police information.
Mark Milsom, the force's assistant chief constable, said the number "will be easier to remember and call".
The government wants all police forces in England and Wales to have a 101 line by the end of March 2012.
All 101 calls cost 15p, including from a mobile and whatever the length of the call.
Deaf, hard of hearing or speech-impaired people can use textphone 18001 101.
In an emergency the public should continue to dial 999.
Last year West Yorkshire Police answered an average of 1,221 calls a day to 999.
The police estimate that one in 10 of these calls should have either gone to another organisation or could go to the new 101 number.
If people call the old 0845 number they will hear a recorded message informing them to ring 101 in future.