Leeds empty properties 'the answer to housing demand'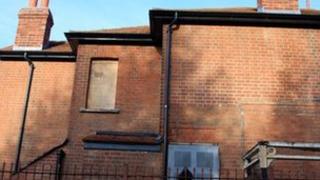 Empty properties "could help" in reducing the demand for council housing in Leeds, the city council claims.
More than 28,000 people are waiting for council homes but the authority said there were thousands of empty homes in the city.
The council said private landlords could play a "pivotal" role in helping meet the demand.
Landlords said they need to be offered a fair deal to take on more social housing tenants.
Labour-controlled Leeds City Council claimed that in 2010-11 there were almost 16,000 empty properties in the city, many of them privately owned.
Councillor Peter Gruen, executive board member with responsibility for neighbourhoods and housing, said: "This is something we need to address by turning them around and being able to move people in sooner rather than later, this will radically help us address the 28,000 people awaiting council housing."
Chris Town, vice-chairman of the Residential Landlords Association, which represents the industry in the city, has questioned the figures.
He said: "There are properties, particularly in the student market, where there isn't as much demand now. There is also a general churn in the market so I tend to think these figures are not as clear-cut as they appear."
Mr Town said the council should offer landlords a "fair" deal.
That should, he said, include the council leasing properties from landlords and giving them a guaranteed rental income from social housing tenants.
Mr Gruen said: "The housing agenda is an area where we recognise that the private sector will play a pivotal role in the future. I have told them they are part of the solution not part of the problem."
Private landlords are meeting in Leeds on 18 November to discuss the issues.