Wakefield Council nursery closures to be considered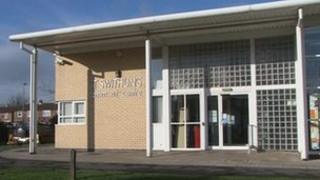 Three Wakefield nurseries will close in January if councillors give the go-ahead at a meeting later.
Wakefield Council says it can no longer afford to spend £171,000 each year subsidising the Airedale, Pomfret and St Swithun's nurseries.
Parents of children at the nurseries say they will not have enough time to find alternative places.
But Wakefield Council said it "pledged" to find other nursery places if the closures went ahead.
A recommendation to close the three nurseries will be considered by members of Wakefield Council's cabinet.
The council said it was being "forced" to consider the closures following the withdrawal of £67m of government funding.
It said the closure recommendation came at the end of an unsuccessful year-long search for organisations to take over the nurseries.
'Distress and upset'
Jenny Johnson, mother of one of the children who would be affected by the proposed closures, said parents were worried.
"It feels there is very little that parents can do," she said.
"We have not been given much information as to how we can stop this."
Emma McCluskey, whose two-year-old son, Ben, has autism, said she was "devastated" the Airedale nursery could close.
Olivia Rowley, Wakefield Council's cabinet member for children and young people, said if the closure recommendation was approved, the council's priority would be to help every affected family.
"This is not an easy option and we know it will cause distress and upset to families using those nurseries," she said.
"We are fully committed to helping them all find alternative childcare."