Leeds Met University halls of residence in Kirkstall remain closed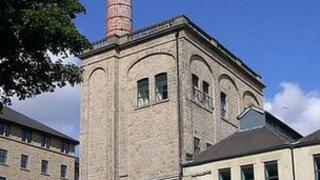 University officials have said two halls of residence will stay closed until September because of subsidence.
More than 140 students were given just hours to leave their flats when cracks appeared in the walls on 16 December.
Leeds Metropolitan University said returning students were being offered alternative accommodation.
Turner and Bridge House on Broad Lane in Kirkstall are part of a development in a former brewery building next to the Leeds-Liverpool canal.
Sue Holmes, director of estates for Leeds Metropolitan University, said the decision to relocate students in December had been to ensure their safety.
She said subsidence was one explanation for the cracks in the building, but she was awaiting a full report from engineers.
The university said students would begin to return to the campus from 9 January and it was offering to relocate them to other halls of residence.
It said students could also opt to end their tenancy agreements and rent accommodation in the private sector.
Ms Holmes said: "We will guarantee that we will find somewhere for all those students who want or need accommodation."
Bridge and Turner House will be closed until September at the earliest, she added.