Campus PC to help student safety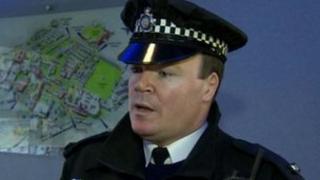 A police officer has been based full-time on a university campus in West Yorkshire in a bid to improve the safety of students.
Based in an office at the University of Leeds, PC Kevin Hussey will be part of the force's Leeds North West neighbourhood team but his duties will be "predominately" at the university.
PC Hussey said he wanted to make "study time" in Leeds safe for students.
The full-time post is partly funded by the university.
Alan Cain, the head of security, said that the number of private security guards at the university had also recently been increased from 38 to 44.
The increased security provision followed a series of street robberies in Leeds, some on students, in November 2011.
The attacks led to a meeting being held with police, councillors and the Liberal Democrat MP for Leeds North West, Greg Mulholland.
The university is already planning a security briefing as part of the welcome in July for about 300 Chinese athletes and administrators who will be using the city as a base for the Olympics.
The university currently has about 33,200 students from 145 countries.