Deep sea exploration kit stolen in West Yorkshire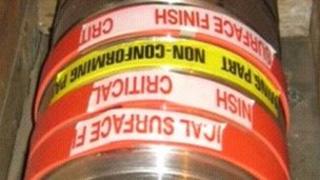 Specialist deep sea exploration equipment said to be worth tens of thousands of pounds has been stolen from a warehouse in West Yorkshire.
Police said the stainless steel casings used to house equipment was taken from a warehouse on Tyler Close in Normanton over the weekend.
The seven high-value tubes are 18in (45.7cm) in diameter and about 3ft (91.4cm) in length.
Officers said two men had been arrested but the casings were still missing.