Bradford International Film Festival line-up confirmed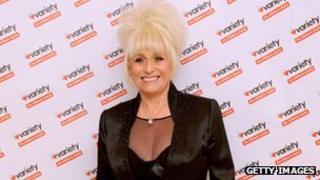 The Bradford International Film Festival has confirmed its line-up of film premieres for this year's event.
The festival will show 27 UK feature films and a dozen short film premieres representing work by filmmakers from than 20 countries.
Former EastEnders and Carry On star Barbara Windsor will the receive the festival's Lifetime Achievement Award.
The festival opens at the National Media Museum in Bradford on 19 April and runs until 26 April.
The 2012 line-up includes a selection of new features including Albert Nobbs and In Love with Alma Cogan, a new British drama starring Roger Lloyd Pack, John Hurt and Niamh Cusack.
Other festival highlights include Indonesian martial arts action thriller The Raid and Sing Your Song, a celebration of the life of actor, singer and civil rights activist Harry Belafonte.
'Sassy and sophisticated'
The opening film of the festival will be Damsels in Distress, the fourth feature, after a 13-year hiatus, from US independent director Whit Stillman.
Neil Young, festival co-director, said: "We are thrilled to open with Whit Stillman's Damsels in Distress, which closed last year's Venice Film Festival to rave reviews.
"It is a sassy, sophisticated and highly original musical comedy and stars Greta Gerwig as a socially ambitious college-student determined to influence world history by inventing a new dance-craze."
The Festival will also show three highlights from Barbara Windsor's early films to mark her lifetime achievement award.
Ms Windsor will appear at the festival on 20 April, organisers said.