Estonian gang member jailed for role in armed robberies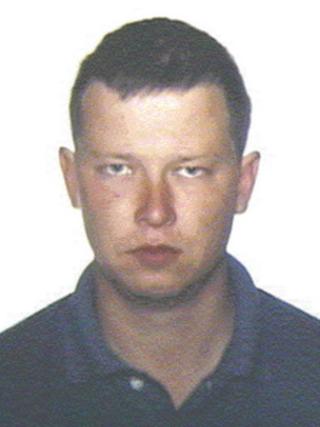 An Estonian man has been jailed for nine years for his role in a series of multi-million pound armed robberies.
Janno Heinola, 32, is the final member of a gang of eight, believed to have netted £2m from 11 raids, to be jailed.
He pleaded guilty to robbery and firearm offences at Leeds Crown Court relating to a raid at a Leeds jeweller in 2005.
The gang had also targeted jewellery stores in Manchester, Newcastle, Wolverhampton and Chester.
Detectives from West Yorkshire Police led the investigation on behalf of a number of other UK forces.
Berry's two jewellery stores in Leeds were targeted on four occasions.
In 2007, the gang escaped with jewellery worth more than £374,000, and in a 2005 raid watches worth more than £92,000 were taken.
The Estonia-based gang are also thought to have generated in excess of £100m from robberies across Europe including raids in Finland, Italy, Sweden and Monte Carlo.
All eight gang members have been brought before the UK courts since 2009.
'Terrifying experience'
All have pleaded guilty and received prison sentences ranging between eight and 12 years.
The gang is thought to have recruited their members by getting them into drugs debt.
They would then catch cheap flights into the country before taking part in the armed raids and then flying out of the country.
Officers believe the jewellery was shipped out of the country separately.
Investigating officers said they were eventually able to link DNA, recovered from cigarette butts found close to the scene of the Leeds robbery, with an Estonian DNA database.
Heinola was captured on CCTV outside Berry's Jewellers shortly before the 2005 raid. His DNA was also linked to the scene.
He was extradited to the UK from Düsseldorf in Germany earlier this year after completing a jail term for another robbery.
Det Insp Lloyd Batley, from West Yorkshire Police, said Heinola's sentencing had marked the end of years of hard work to trace the suspects across Europe.
He said: "The gang used a combination of replica firearms as well as hammers and baseball bats, which would have been a terrifying experience to the staff working in the jewellers as well as those out shopping.
"The evidence we were able to gather through the use of cutting edge DNA techniques resulted in a string of guilty pleas and demonstrates the value of DNA databases in terms of providing a strong evidential background which supports good detective work."