York hammer attack man's family sought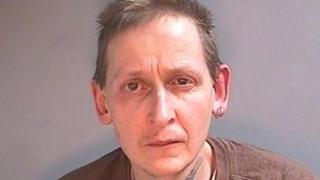 The relatives of a man who is in a coma after being attacked with a hammer in York have been urged to come forward.
Stephen Eastwood, 45, of no fixed address, has been unconscious in York District Hospital since being found with serious head injuries in Lawrence Street on 27 March.
Police are keen to trace the man's next of kin and "help his recovery".
Det Insp Ian Dyer, of York CID, said there had been no family members to "support him at his bedside".
North Yorkshire Police said there had been no change in his condition since the attack. Officers are appealing for any relatives to contact them.
Four people were arrested in connection with the incident and a 25-year-old woman has been released on bail.
The other three people have been released without further police action.
The investigation into the attack is continuing.