Shipley house fire children seconds from death, inquest told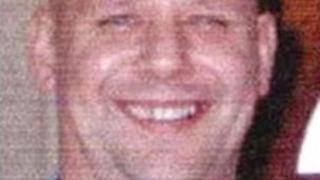 A heavily pregnant woman and her two children were only 30 seconds from death in a fire that killed her partner, an inquest heard.
Engineer James Tomlin, 36, survived the plunge from his first floor back bedroom window in August 2005, at Shipley, West Yorkshire, but collapsed and died after breathing in smoke.
Sonia Chadwick, 26, and children Scott, six, and Dominic, four, were rescued.
Coroner Roger Whittaker has now ruled Mr Tomlin was unlawfully killed.
West Yorkshire police have not charged anyone over the arson attack.
The inquest in Bradford heard that only the calm advice of fire service 999 operator Emma Sutcliffe - who was later given a commendation - kept the family alive.
She told them to stay low to avoid the smoke.
Two minutes after she made the emergency call, Ms Chadwick and her children were rescued from the house by firefighters wearing breathing equipment.
Fire service district commander Keith Robinson told the inquest: "If they had been half a minute later all three of these people would have died."
Sonia later gave birth to a healthy baby boy - who was called James in honour of his late father.
Police started a murder inquiry after the fire.
Tests revealed kerosene had been poured through the letterbox and set alight, but the arsonist has never been caught.
Mr Robinson added: "Kerosene burns very rapidly. Once ignited nothing will stop it burning. It will take everything in its path. The quantity of smoke would be phenomenal for people in the house."
Recording his verdict, Coroner Roger Whittaker said: "This was a dreadful deed."
Police have no idea what the motive for the murder was. Two people arrested at the time but released without charge are no longer suspects.