National Coal Mining Museum furnace shaft conserved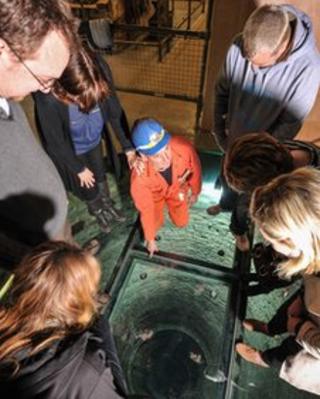 An £870,000 project to conserve a shaft at West Yorkshire's National Coal Mining Museum has been finished.
The 460ft (140m) furnace shaft originally had a fire at the bottom making warm air rise and drawing in fresh air to ventilate the pit.
The shaft was in danger of collapsing in 2007.
It now has a glass cover so visitors can look down its full depth, while those underground can see the pinpoint of light on the surface above.
The museum is housed in the former Caphouse Colliery near Wakefield.
By 1985 it closed and its conversion to a museum began.
Jeremy Hunt, Secretary of State for Culture, Olympics, Media and Sport, will officially open the renovation.