Murder probe as body of woman found at house in Haworth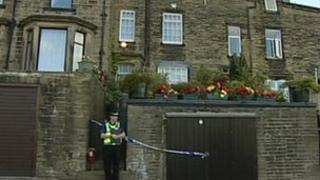 The body of a 76-year-old woman has been found at a house in West Yorkshire.
Police said the woman was found at a property on Ivy Bank Lane in the Haworth area of Keighley on Sunday.
An 80-year-old man who was found unconscious at the wheel of his car the previous evening has been arrested on suspicion of murder.
He is currently being treated in hospital and is in a "serious, but stable condition".