Inquiry into fate of green space at Derry Hill in Menston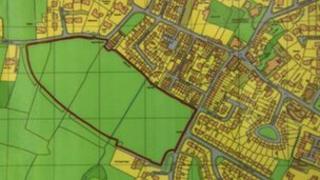 A public inquiry has started to decide whether more than 170 houses can be built on a piece of land near Ilkley.
Residents in Menston are attending the inquiry, which is due to run until Friday, to share their views on the Derry Hill plans.
More than £50,000 has been raised by local campaigners who are opposed to the land being built on and are hoping village green status will be granted on the space.
A decision is due later this year.
Previously Bradford Council said the Menston site was allocated after a specific recommendation by a government planning inspector, not the council.