Fears over Kirklees plan to cut deaf teacher numbers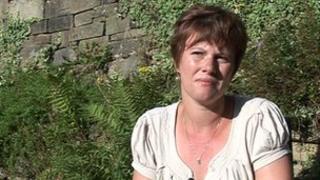 A charity has said Kirklees Council plans to cut the number of specialist teachers for deaf children is setting youngsters up "to fail in school".
The National Deaf Children's Society (NDCS) is helping gather signatures for a petition to try to force a debate on the issue at a full council meeting.
Alison Lawson, from NDCS, said: "We're very concerned about these cuts."
The authority said the number of posts were being reduced from 10.3 to 6.5 because of a fall in demand.
Ms Lawson, NDCS regional director, said: "We believe Kirklees Council in doing these cuts is taking the individual support from these deaf children who absolutely need it.
"In doing so they will be setting them up to fail in mainstream schools.
"We are calling on the council to urgently review these cuts and give deaf children in Kirklees the same chance as any other child."
'High standard'
Jayne Fenton, who has two deaf children, said: "When I heard they were going to make cuts I was really shocked because deaf children are already under performing at schools.
Mrs Fenton, chairperson of Kirklees Deaf Children's Society, added: "If a child has potential they should be nurtured and supported to realise this potential.
"If there's not a teacher of the deaf to keep pushing for this, I think bright deaf children will be forgotten."
Kirklees Council said out 44 specialist places available for children with hearing impairment, only 20 were currently taken.
A spokesman said: "Our staffing levels for children with a hearing impairment will still comfortably meet the need in Kirklees.
"The support and teaching for children with a hearing impairment has always been of a high standard, and this will continue to be the case."