Sheila Pickles hit-and-run death: Crossing for crash site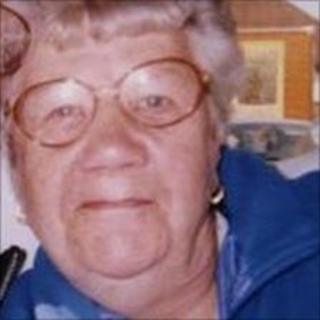 New road safety measures are to be installed at the site of a fatal hit-and-run crash in Leeds following a campaign by residents.
Sheila Pickles, 79, died after she was hit by a car near a bus shelter on Carlton Hill, Little London.
Leeds City Council said a zebra crossing would be installed at the spot. The street and surrounding roads will also have a new 20mph speed limit.
No-one has been charged in connection with Mrs Pickles' death.
'Prevent accidents'
Gerry Harper, Labour councillor for Hyde Park and Woodhouse, said: "Unfortunately it is not always possible to prevent incidents of the nature of what happened last October.
"However what we can do is find ways of making our roads safer to hopefully prevent accidents.
"This stretch of Lovell Park Road runs through a bustling local community with shops and a primary school in close vicinity as well as being a pedestrian commuter route into the city centre.
"There are always lots of people about and so road safety measures are of vital importance."