Bradford College to open film school in 2013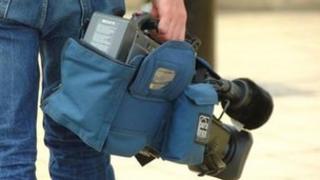 A film school aiming to be the "best in the world" is being set up by a West Yorkshire college.
It is to be opened by Bradford College in the autumn of 2013.
The college is working in partnership with Whistling Woods International, a renowned Indian film, television, animation and media arts institute.
Organisers hope to capitalise on Bradford's status as Unesco's first City of Film. Students will have the chance to study film-making in Mumbai.
In 2009, students from Bradford College and Whistling Woods International worked together to create an award-winning animation, The Music of Life.
'Shared vision'
The film school, which is being backed by the British Council, will be based in Bradford College's Old Building.
Bachelor of the Arts courses will be offered in both film and animation.
David Wilson, director of Bradford City of Film, said: "Bradford has a fantastic film heritage and a fast-growing young population.
"This is a great way to live up to our Unesco title with a truly international partnership and help to develop the film-makers of the future."
Meghna Ghai-Puri, president of Whistling Woods International, said: "Our relationship with Bradford College has been one of trust and great success.
"We share the same vision of having a truly international film school in the UK.
"It is exciting to be associated with a renowned institution such as Bradford College and we are humbled by the support offered to us by the British Councils in India and the UK."