West Yorkshire PCC proposes tax rise for more police officers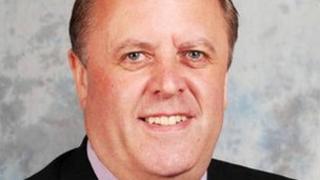 The West Yorkshire police and crime commissioner (PCC) has proposed a rise in local tax to pay for new police officers.
Mark Burns-Williamson said a 3.8% rise in the police precept would allow the force to recruit 44 extra officers.
He claimed a recent public consultation suggested 57% of local taxpayers would support the increase.
The proposal will now be submitted for approval to the Police and Crime Panel.
Mr Burns-Williamson said the increase would cost no more than £5 a year for most households.
"Government cuts have hit us hard with a loss of over £100m to policing," he said.
"I pledged to protect neighbourhood policing and I have today proposed a 3.8% rise to pay for these much needed police officers in our communities.
"It is really encouraging that people have said they are prepared to pay a little more towards keeping their communities safe and hopefully this rise does not impose too heavy a burden on families in these uncertain economic times."
If approved, the increase can be introduced without a public vote.
Under the government legislation which introduced the PCC role a referendum is only required if the precept rise is more than 3.8%.