£18m bid for 'super cycleway' scheme for Leeds and Bradford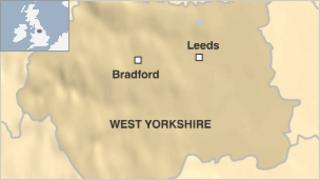 A multi-million pound scheme for a "super cycleway" connecting Leeds and Bradford to build on the legacy of the Tour de France has been unveiled.
Transport officials in West Yorkshire are to bid for £18m of government cash to back that plan and other cycling projects worth £32m.
The Tour de France will run stages in Yorkshire in July 2014.
Local funding would have to match the government cash and West Yorkshire transport officials pledged £7.5m.
In a statement, the ITA said: "The bid will be for up to £18m from the Department for Transport's (DfT) Cycle City Ambition Grant to create an east-west super cycleway across Leeds and on to Bradford city centre."
The Department for Transport guidance given to organisations bidding for cash said the schemes "should be transformational" and feature a continuous urban area or two centres with a strong link.
The project would have to show a commitment longer than ten years to the scheme and promote active travel.