Leeds Metropolitan University: New names proposed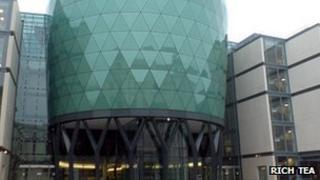 Leeds Metropolitan University is to change its name after the university's board of governors announced a shortlist of proposed new names.
The suggested new names are Leeds Beckett University, Leeds Headingley University or Leeds Ridings University.
The additional costs of renaming have been estimated at £250,000, according to a report presented to the board.
Professor Susan Price, Vice Chancellor, said the university had outgrown the Metropolitan name.
The report submitted to the governors also said there was evidence to suggest Metropolitan "indicated a lower quality product".
It also said a renaming would have a "positive impact on student recruitment, in particular in international markets" allowing the costs "to be offset in a short period of time".
A recommended new name will be put to the university's privy council later this year.
The university said it had already held an informal consultation with students and staff and formed focus groups about a name change.
Leeds Metropolitan University has more than 27,000 students and about 2,800 staff.
Leeds Polytechnic was granted university status in 1992 and the name Leeds Metropolitan University adopted.
Leeds Metropolitan's predecessor institution, the Leeds Mechanics Institute, was founded in 1824.