Bradford Media Museum closure would 'kill' city centre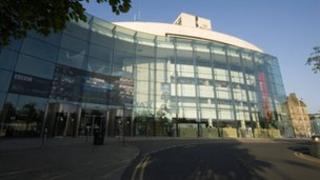 The closure of the Bradford Media Museum would "kill" the city centre, according to a local MP.
The museum is one of three in the north of England facing possible closure after the Science Museum Group (SMG) which runs them said it was in a "weak" financial position.
Bradford South Labour MP Gerry Sutcliffe said SMG wanted the museum to be in London.
SMG said it had "no response at this point in time" to the MP's claim.
As well as the Media Museum the group runs the Museum of Science and Industry in Manchester, the National Railway Museum in York and the Science Museum in London.
SMG director Ian Blatchford said the prospect of a further 10% cut in funding in the next round of government spending proposals meant there would be "little choice other than to close one of our museums".
He added: "I would rather have three world-class museums than four mediocre museums."
'Wrong place'
Mr Sutcliffe said as a city councillor he was involved in establishing the museum in Bradford in 1983.
"If the Media Museum goes it kills the city centre," he said. "As we are trying to sell ourselves as a city of culture, media and sport then we need to maintain the museum there.
"I don't think it is about cash. I think there has been a long-held view by the Science Museum that the Media Museum in Bradford is in the wrong place. They've always wanted it to be back in London."
SMG said it would get in touch with Mr Sutcliffe to discuss the issue.
A number of online petitions have been launched asking the government to safeguard funding for the four science museums.