Fire-damaged Bradford mill to be demolished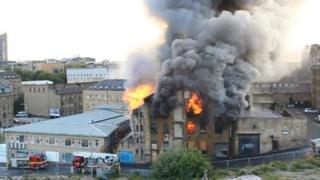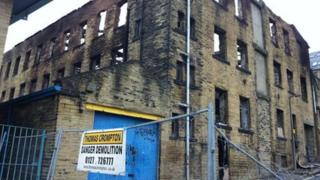 A derelict West Yorkshire mill badly damaged by fire is to be demolished.
The four-storey Providence Mills on Tetley Street in Bradford has been deemed unsafe following the fire on Wednesday.
West Yorkshire Fire Service said the road had been closed for the demolition of the building, which is due to take place later.
Thomas Cromwell, from the fire service, said: "It's in a very, very dangerous condition."
The fire service said the cause of the fire was being investigated.