Shipley stabbings: Four held over attacks released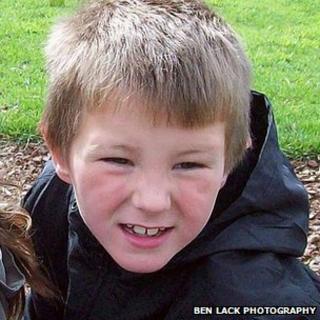 Police investigating the murder of an elderly woman and the stabbing of a boy have released four men without charge.
Louisa Denby, 84, was found dead at her home in Shipley, West Yorkshire, hours after nine-year-old Jason D'Arcy was stabbed in a nearby skate park.
Four men, aged 18, 24, 26 and 29, have been released following questioning.
A 26-year-old man being held on suspicion of Mrs Denby's murder and the attempted murder of the boy remains in custody, a police spokesman said.
Pupils and parents at Jason's school are being offered counselling.
He is said to be in a stable condition in hospital after having surgery.
Speaking in the House of Commons, Prime Minister David Cameron described the stabbings as "truly shocking".
'Quite anxious'
Gill Roberts, head teacher at High Crags primary, said: "We are very upset and shocked by what has happened.
"Our thoughts are with Jason, whom we wish a speedy recovery, and with his family also."
Mark Gedney, the school's site manager and father of a 10-year-old boy, said he found the incidents worrying and did not want his son to go to the park.
He said: "At times like this you are quite anxious about your child and the level of security out there."
Police officers were outside the school on Wednesday morning, handing out information leaflets about the inquiry and speaking to parents.
Det Supt Lisa Griffin said the stabbings and an incident in which an eight-year-old girl was chased through a garden were being linked and police were not looking for anyone else.
The 26-year-old man being held on suspicion of murder and attempted murder is believed to Mrs Denby's grandson.
One man was released on Tuesday night, while the others were released earlier.