Bradford area codes could be used to make local calls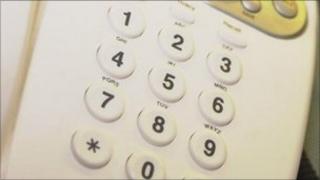 People in Bradford will have to use the area code to make local calls under plans put forward to cope with the high demand for new numbers.
Ofcom has proposed the change after it predicted the area would run out of numbers by 2015.
Currently the code can be omitted for local calls, but this means Ofcom is unable to allocate local numbers beginning with zero or one.
The telecoms regulator wants to implement the change on 1 October 2014.
An Ofcom spokesman said: "There are currently around 38,000 new numbers available to allocate in the Bradford dialling area.
"The level of demand means that, if we did not propose a solution, these numbers would be forecast to run out by late 2015.
"Requiring landline callers to use the code locally is intended to safeguard the future supply of new landline numbers and avoid the need for more disruptive measures, such as changing existing phone numbers."
The measure, first implemented in Bournemouth, Christchurch and Poole in November, could also be introduced in Aberdeen, Brighton, Middlesbrough and Milton Keynes
A consultation on the proposed change will run until 13 September.