Primary school pupils sent 'obscene' messages on Movie Star Planet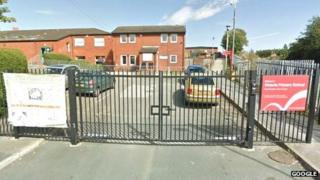 A primary school has warned parents that adults posing as children have sent "obscene" messages to some of its pupils on a popular game website.
Pupils at Victoria Primary School in Leeds who used the Movie Star Planet site had been left "upset" by the messages, said head Alison Carrick.
All teachers, parents and pupils had since been alerted, Mrs Carrick said.
Movie Star Planet said it took users' safety "extremely seriously" and would investigate the messages.
The site implemented "an array of automated and human moderator-based monitoring measures to prevent inappropriate language within the online community", it added.
'Very dangerous'
Victoria Primary School has 436 pupils ranging from three to 11 years old.
In a letter sent to all parents, Mrs Carrick said: "We have been informed today that some of our children are using a website called Movie Star Planet to message people.
"It appears that messages are being sent by adults posing as children. Some messages are obscene, others are asking for addresses.
"This is very dangerous. Please do not let your children use the site."
Pupils affected had been "very upset and worried", she said.
Website blocked
A Leeds City Council spokesman said: "A parent alerted the school after a child had received inappropriate messages at home.
"The school's responsibility is always to the safety of their children and, given that this online game is popular with children, they sent home the letter to let parents know and also subsequently blocked the website from the school's computers as a precaution."
The National Crime Agency's Child Exploitation and Online Protection Centre had also been informed, she added.
On its Denmark-based website, Movie Star Planet described itself as a "safe, creative, and social online playground for children".