Bradford International Film Festival cancelled for 2015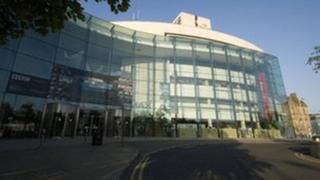 The Bradford International Film Festival is cancelled for 2015 as a review of the future of the event is announced.
The festival has taken place at the city's National Media Museum since 1995 and celebrated its 20th anniversary this year.
The museum said it hoped to return with a new programme that "plays to our strengths".
Film expert Irfan Ijeeb said he thought the announcement was a "bad sign".
Mr Ijeeb, who worked on Bradford's world cinema Bite the Mango festival that ended in 2010, said: "Reviews usually result in events being cancelled."
Bradford was designated UNESCO's first City of Film in summer 2009.
David Wilson, of City of Film said: "Now feels about the right time to review how we approach the film festival to make it better."
The museum confirmed the Bradford Animation Festival would take place as usual in November.
BIFF was attended by almost 11,000 people in 2014.
The museum said it saw film festivals as a "huge opportunity" but it was vital they were "cost effective".
In 2013 the National Media Museum survived a closure threat when a campaign to keep it open was successful.
A fall in cinema goers was responsible for a drop of 13,000 people to 480,000 annual visitors, the museum said in May.