Unsafe pool at Elland to be demolished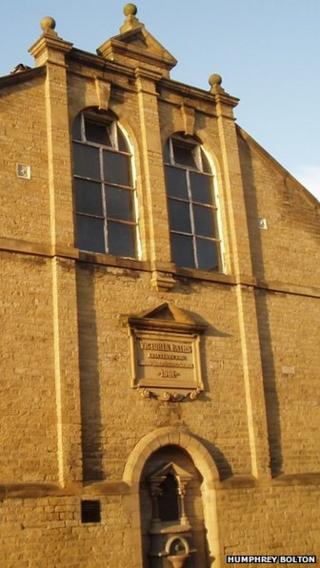 A swimming pool in West Yorkshire is to be demolished because structural problems are posing a "serious danger" to the public.
Calderdale Council said the roof and top of the eastern gable wall of Elland Pool would be taken down first.
The rest of the building will be demolished at a later date.
The pool, built in 1901, was closed in December 2011 after the roof was found to be corroded and at risk of collapse.
The latest structural report found that the gable wall, which overlooks Huddersfield Road, had moved 8mm (0.3 inches) in eight weeks.
The council said the wall has been moving gradually, partly caused by defects in the pool floor, but this had been exacerbated by the recent spell of hot, dry weather.
Calderdale Council has run the pool on Town Hall Street in Elland since 1974. The nearest pools are in Brighouse and Halifax.
Councillor Barry Collins said: "If we don't act straight away people could be in serious danger.
"Once the urgent demolition works have been completed, we will be consulting with the community to develop ideas for the future of the site."
He said a war memorial in the eastern gable wall would be protected and relocated.
The council said repairing the building would cost around £1m and was not a viable option.