Guiseley homes evacuated over World War Two bomb fear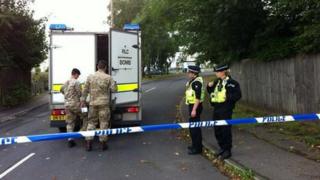 A number of homes were evacuated in Guiseley, near Leeds, following the discovery of a suspected unexploded World War Two bomb.
The device, found at about 09:45 BST by Leeds City Council workers in the garden of a property in Hawkhill Avenue, was later found to be a flare.
West Yorkshire Police said residents were allowed to return to their homes at about 12:30.
Army bomb disposal experts attended the scene.