National Media Museum receives £1m cash boost to secure future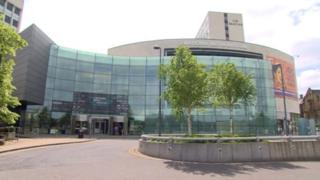 Bradford Council has agreed to use £1m of taxpayers' money to help secure the future of the city's media museum.
The National Media Museum, which was threatened with closure last year, will receive the money over the next three years.
It will also receive a further £1m from its parent company Science Museum Group (SMG).
The cash boost was unanimously approved at a meeting of the council's executive board earlier.
Council leader David Green said the money would come from reserves which could not be spent on other services.
He said: "It will bring in more visitors, help to support the local economy and in turn, drive future income to the council and businesses in and around Bradford."
Museum director Jo Quinton-Tulloch said the cash marked "a really significant milestone" in ensuring the site had a sustainable future.
It will be used to create interactive galleries to attract people to the site, which saw visitor numbers fall from nearly a million in 2001 to less than 500,000 in 2013.
The museum holds more than 3.5 million items including the world's earliest known surviving photographic negative, the earliest television footage and the camera that filmed the first moving pictures in Britain.