Two arrests over Castleford care home stabbing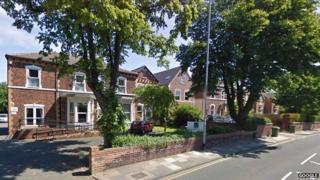 Detectives investigating a stabbing at a West Yorkshire care home on Saturday have arrested two men.
The victim, 67, was in the kitchen area of The Beeches in Castleford when she heard a sound at the back door.
She opened it to investigate and was confronted by a man who pushed his way in and punched her, before stabbing her in the arm.
A 25-year-old man and a 28-year-old man have been arrested on suspicion of assault and are in police custody.
The woman was taken to hospital with non-life threatening injuries.
West Yorkshire Police were linking the attack to an incident at a nearby care home where, about 20 minutes earlier, a member of staff confronted two men on the property.