Leeds businessman jailed for seven years for killing ex-partner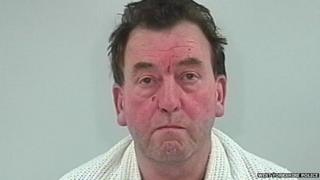 A man who stabbed his estranged partner to death then went home, opened a beer and smoked a cigar has been jailed.
Businessman John Butler, 62, was cleared of murdering Pauline Butler, 61, at her home in Rawdon, Leeds.
He had admitted manslaughter at Leeds Crown Court and was jailed for seven years.
The judge said "the straw that broke the camel's back" was when Ms Butler said she would stop him seeing his granddaughter.
Ms Butler, who changed her name despite never marrying the defendant, went to live in a flat in Cherry Lea Court when the couple's relationship broke down after 40 years together. Butler remained at the family home in Larkfield Road.
Jurors heard how he went round to the flat and stabbed Ms Butler with a kitchen knife in a "sustained attack" on 14 April.
Prosecutors described how he then went home, opened a beer and smoked a cigar.
Mr Justice Edis said he accepted that Ms Butler had been contemptuous in her comments towards Butler as their relationship deteriorated and had threatened him with a knife on three occasions.
"Sustained violent attack"
But he said: "People who wish to end relationships and live alone without their former partner are entitled to do that without being killed for it."
The court had heard how Butler and his family had appeared in a 2012 episode of BBC TV reality show The Fixer.
The programme, which sets out to save Britain's family businesses, was about one of Butler's firms - Kettley's Furniture, in Yeadon, Leeds.
Det Ch Insp Steve Snow, of West Yorkshire Police, said: "After more than forty years together Pauline decided to leave John.
"Sadly this was something he could not come to terms with.
"Mr Butler armed himself with a large knife and carried out a sustained and violent attack on Pauline, which resulted in her immediate death."