Three Leeds City Council care homes face closure threat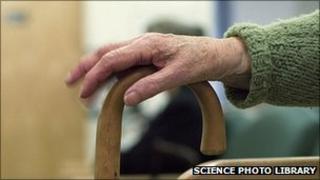 Three council-run care homes have been earmarked for closure in Leeds as part of a four-year plan to cut costs.
Councillors will be told that closing the centres would save £4m in the face of central government budget cuts.
Care homes and day centres at Siegen Manor, Morley; Middlecross, Armley and The Green, Seacroft, are under threat.
The council's Executive Board will discuss the measures on Tuesday. The public service union, Unison, has yet to comment.
Senior councillors will be asked to approve the start of a consultation process "which will look at proposals to decommission" the sites.
'Suitable alternative'
In a statement the authority said: "If approved, the phased consultation will form part of a four-year strategy for how adult social care can continue to be provided in Leeds in the face of unprecedented budget cuts which will see the council save £48m over the next year alone."
And permanent admissions to Knowle Manor in Morley and Spring Gardens in Otley would also stop "once a suitable alternative has been identified", the council said.
Councillor Adam Ogilvie, who is responsible for adult social care in the city said: "We are acutely aware that any consultation concerning the future of care provision can create a great deal of uncertainty and worry for those who receive care as well as for their family and loved ones.
"However, the harsh reality is that government cuts to our budget mean we simply cannot afford to continue to provide adult social care in the same way that we have in the past and we must look at new ways of doing things both now and in the future."
Mr Ogilvie said service users, their relatives and carers would be involved in the discussions.