Wakefield council rethink over threatened children's centres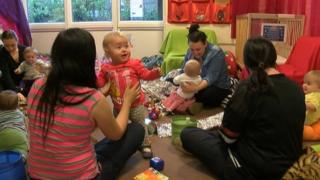 Three of 14 children's centres threatened with closure in West Yorkshire will remain open after a council rethink.
Wakefield Council said it had listened to concerns from residents and amended its proposals.
The closure programme aims to reduce building costs and to find £2.5m in savings.
Butterflies in Normanton, Sharlston and Forrest Wood in Crigglestone will remain open under the new plan.
The proposals, to be considered by the Labour-run council on 2 December, include maintaining six main sites offering a range of services and six smaller link sites.
The remaining 11 centres would close.
The council says it is better and more cost-effective to deliver services to children and parents in the community rather than in the current 23 sites.
Councillor Olivia Rowley, cabinet member for children and young people, said: "We have listened carefully to feedback from the consultation and as a result of this we have changed some of our proposals.
"It's always difficult to accept change and we've worked hard to explain that these proposals are not about reducing the service we provide, but delivering it differently and moving the focus away from maintaining costly buildings."