Eastwood Tip in Todmorden reopens after digger rampage caused £220k damage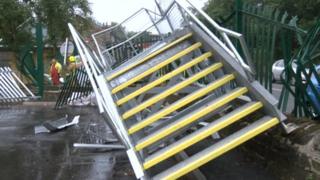 A West Yorkshire tip has reopened five months after an employee went on the rampage in a digger.
Trevor Lewis, 59, was jailed in September for causing £220,000 criminal damage at Eastwood Household Waste Recycling Centre in Todmorden.
Boundary fencing, gates, lighting, signage and walkways at the site on Halifax Road had to be replaced after the incident in July.
The rampage happened seven months after the centre underwent renovations.