Harrogate drugs baron John Halliday extradited from Philippines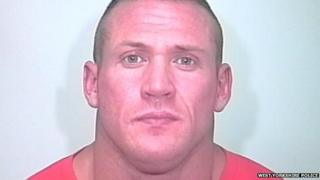 The head of a multimillion-pound drug smuggling ring who went on the run for over a year has been extradited from the Philippines.
John Halliday, formerly of Harrogate, fled the UK before he was due to stand trial over the £14m drugs empire.
West Yorkshire Police said Halliday, 33, arrested in Manila last month, had now been brought back to the UK to serve a 10-year jail term.
He was sentenced in his absence in December 2013.
Det Insp Neil Hollis said Halliday was the ringleader of a "sophisticated criminal operation" which smuggled synthetic Class B drugs into the country.
He said: "Halliday clearly thought he could evade justice when he fled to the Philippines back in September 2013.
"But this extradition should demonstrate that we will do everything in our power to ensure that convicted criminals serve their time no matter where they flee to."
Halliday was first arrested in 2011 following a raid in the Hunslet area of Leeds which uncovered 10kgs (22.1lbs) of drugs thought to be worth £250,000.
He was convicted with 14 other defendants.