Leeds-based Pure Gym becomes biggest operator in UK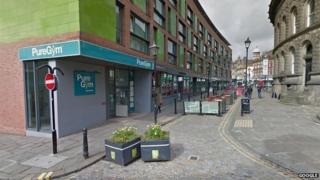 Fitness company Pure Gym has become the biggest gym operator in the UK, the company has said.
The Leeds-based business, which operates 91 24-hour gyms across the UK, has more than 500,000 members, just six years after it first opened its doors.
Pure Gym opened its first two sites in Leeds and Manchester in November 2009.
A total of 24 new gyms opened last year at sites including London, Greater Manchester and Birmingham with between 30 and 40 planned to follow in 2015.
Pure Gym said its pre-tax profits jumped more than four times to £10m in 2014 after its membership total increased by almost half to 420,000 with its numbers crossing the half-million mark last month.
Company founder and executive chairman Peter Roberts said: "In 2014 we delivered impressive financial performance whilst managing significant expansion.
"We have further exciting expansion plans for 2015 and look forward to another year of growth."