Keith Wakefield to stand down as Leeds City Council leader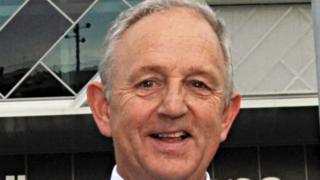 The leader of Leeds City Council has announced he is to stand down from the role.
Labour's Keith Wakefield said it was a "difficult decision" to leave after 12 years in the job.
Mr Wakefield will continue to lead the council until 21 May when a new leader will be elected.
He will continue to serve as the ward councillor for Kippax and Methley, where he has another two years to serve before considering re-election.
Mr Wakefield led the council from 2003 until 2004, when the labour group lost control of the council.
In a statement, he said: "Needless to say it's always a difficult decision to make, especially given the achievements of the council and this great city since 2010 when I resumed my second term of office as council leader.
"Together we've made real progress with our ambition to be the best city and I know you will continue work with the council to improve the lives of everyone in Leeds."